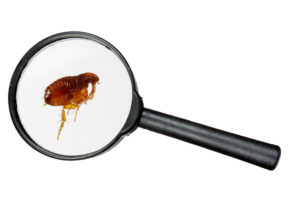 In many areas around the Capital Region, including Albany, Clifton Park, and Saratoga, ticks can be a very scary and intrusive pest. Not only are they a pain to remove from yourself or pets they can also carry harmful or potentially fatal diseases like Lyme disease and Powassan virus.
Fleas, though less "creep factor" inducing than ticks, can also become a problem as pets spend more time outside in the yard and bring fleas into the house.
Green Thumb proudly offers three supplemental treatments designed to minimize flea and tick activity throughout the entire season. Each treatment is scheduled to be applied around the time when they are reproducing, so that the population is more susceptible to small amounts of product. Please contact us for pricing information on this valuable service so you can enjoy your yard without worry about fleas and ticks.